BFA Capstone: Typography, Layout, Art Direction, Apparel Graphics, Motion Design.
Ritual Experiment©

is a study of Obsessive-Compulsive Disorder through the lens of the ritual. The intention is to give an audience insight into mental health, and to interpret it in a physical sense. The interactive way to explore the elements of information enables the user to experience the feelings and stresses that accompany OCD and the rituals involved.  
The project follows a 3 step system for interaction that the user must abide by during the access of information. The steps act as a metaphor for the process of OCD from an intrusive thought to the performance of a ritual. 
OCD deals with intrusive thoughts and rituals which can have vast interpretations. The organization of information allows the viewer to visualize anxiety spikes and intrusive thoughts, as well as the specifics and nuances of the coinciding ritual behavior. 

Ritual Experiment©

 

utilizes personal experience and research to help contextualize the condition for other people. Providing a narrative for something as fluid as OCD allows a way to convey intrusive thought patterns, as well as interpret themes such as germophobia, control over situations, and using rituals to cope with anxiety. ​​​​​​​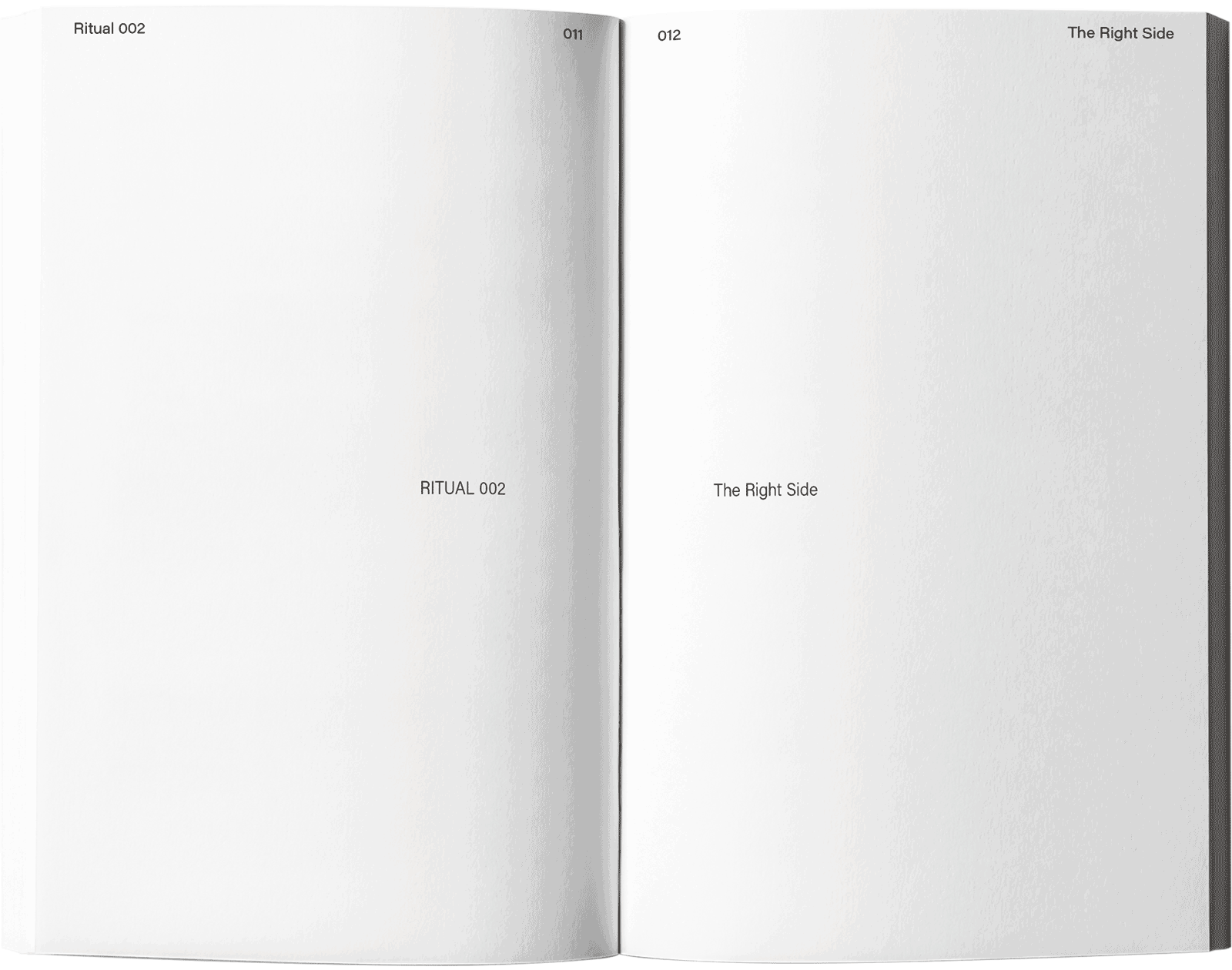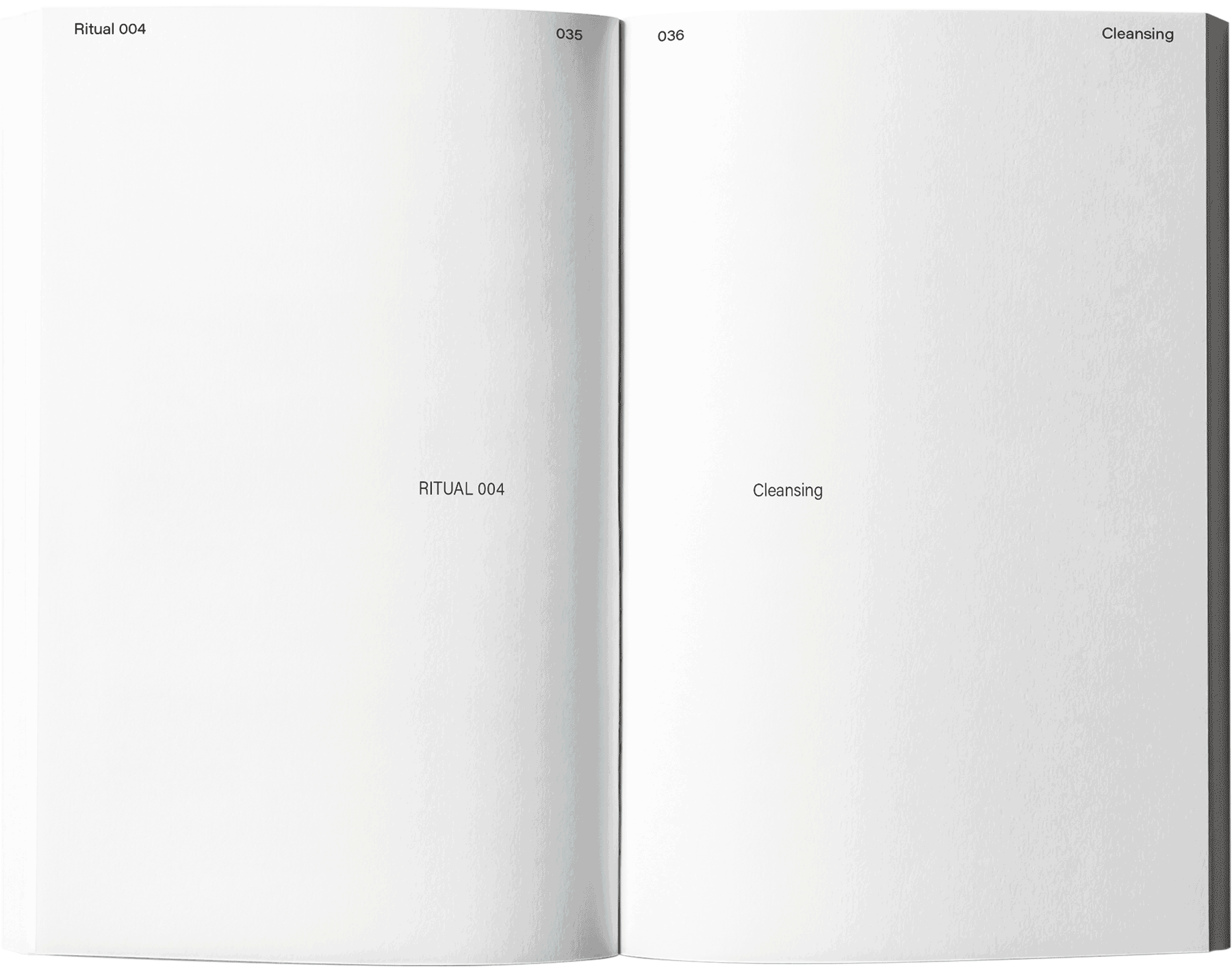 Booklets 001-004 cover aspects of OCD, intrusive thoughts and rituals. Each booklet holds information and research, mixed with personal experience designed for the user to ingest. Each booklet is individually bagged and labeled to ensure the user follows the correct order and steps of the installation.  ​​​​​
Through the organization of labeling of information, the goal is to analyze the interaction that happens between a person that the object they are accessing. Not only are they accessing the information, but also experiencing the ritual as they do so.
The wearable items are to be worn by the user when accessing the materials within the exhibition. The lab coat and archival gloves play into the concept of organizing information and the interactivity of it, while also following the procedure of Step 2: Assertion. The wearables guarantee that the user is acknowledges their participation in the ritual of accessing information. 
The process book is the final step in accessing the information within the exhibition. It holds all of the steps and knowledge of how the project evolved from ideation to final execution. Considered the most sacred of the texts, the process book is kept under lock until all previous steps are completed.