PUMA Social Media Content Creation
During my time with the social team at PUMA in Boston, I had the opportunity to create content across all global social channels on all platforms. The content generated roughly 160,000 likes and 4.2 million impressions globally. 
Animated loop for social media created using frame by frame to showcase the various colorways of the RS-X sneaker. Interactive story post created to show off the colorways as well.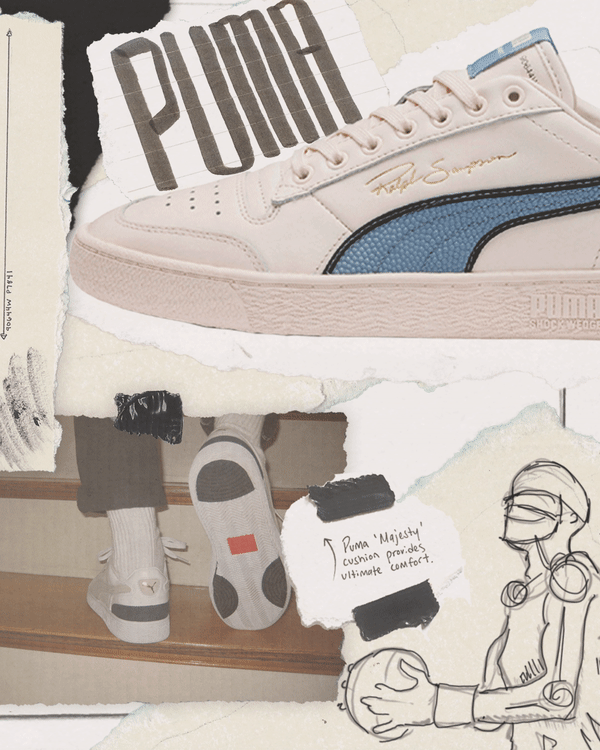 Post series designed to show off the versatility and colorways of the PUMA Ralph Sampson Low OG.  The post is designed to showcase the heritage aspect, while highlighting the details and elements of the shoe.
RS 9.8 "Space" Unboxing Graphics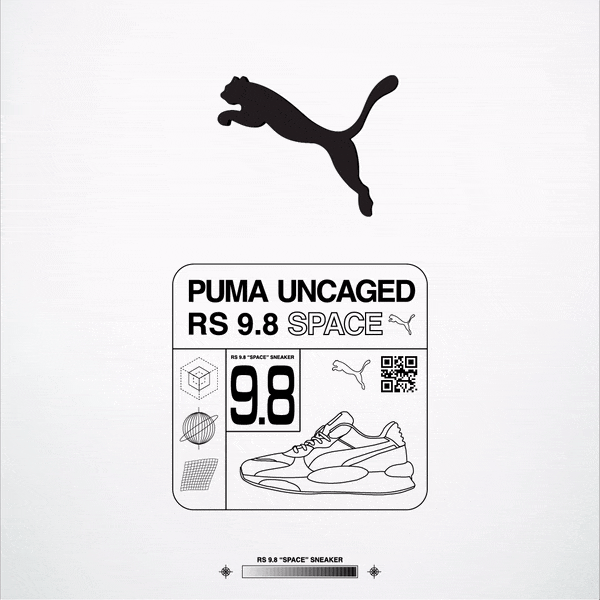 Ending graphics and 3D revolving logo for the RS 9.8 "Space" sneaker unboxing video. Graphics showcased at the end of the unboxing which was featured on PUMA global social channels. 
PUMA Uncaged: Rhude Cell Alien OG Unboxing Video
Unboxing Edit for the Rhude x PUMA Cell Alien OG. Video animations created frame by frame, formatted for YouTube and IGTV.  
Cover photo for Facebook and Twitter global channels.