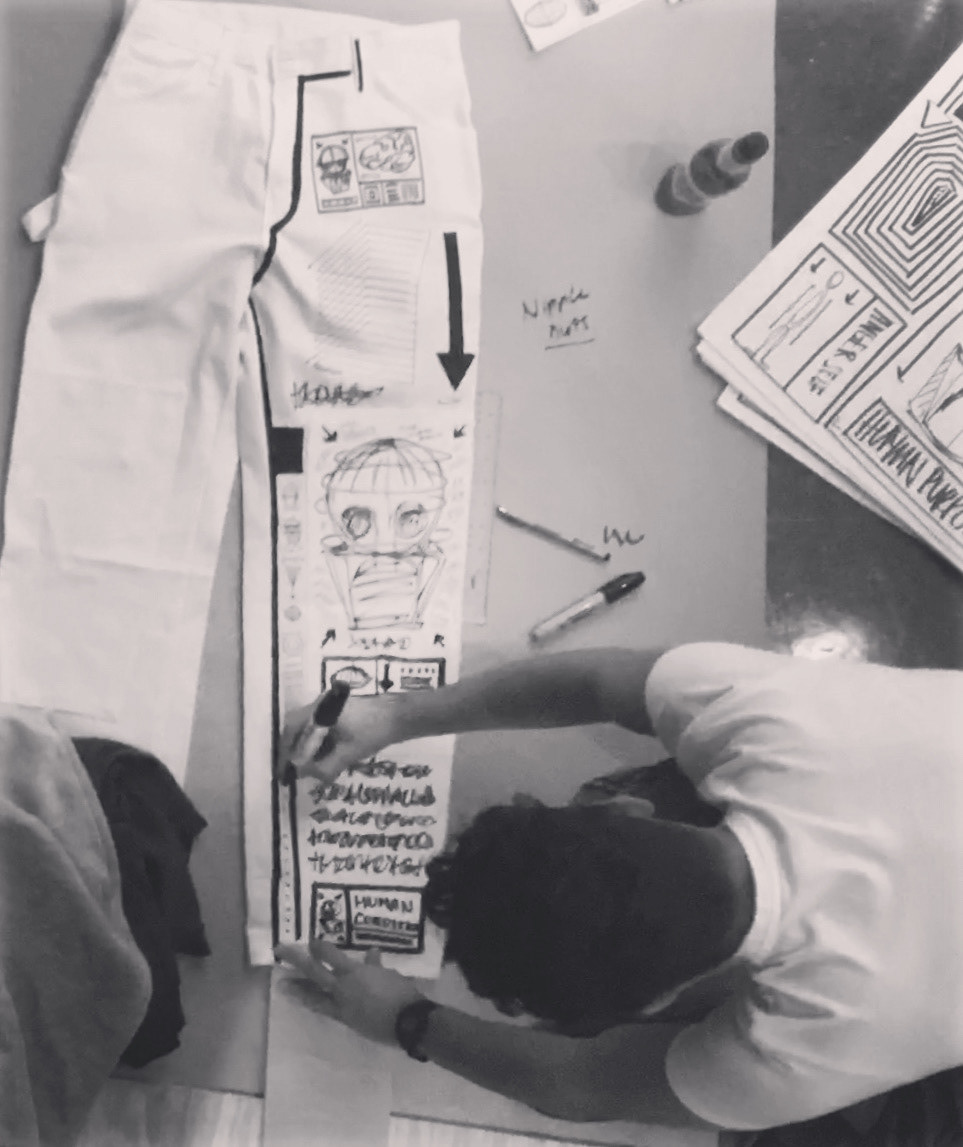 My name is Marcello Lewis. I'm a designer / illustrator and avid learner based in the greater Boston area with a BFA in Graphic Design. I inject my unique ideas with conceptual design problem solving, while exploring multiple mediums to achieve the expectations of the creative company I have the opportunity to work for.
I am influenced by the things around me and am intrigued by what drives our tastes as humans. When I'm not designing, I can be found listening to Frank Ocean and Blood Orange, animating, or trying to get my hands dirty by sculpting. I always carry a marker and notebook with me, have two cats and love the world of fashion, music, and the culture surrounding them. 
My artistic roots stem from a background in painting, drawing and sculpture. I've cultivated a desire for how things are connected and organized within the universe. Whether it be physical or conceptual, this innate drive has led me to discover answers through the process of creation.